From reading this neglected blog you'd be forgiven for thinking that Rocky has been abandoned for the last couple of years in a warehouse, but happily this isn't the case.
While stashed away a couple of winters ago, he got a bit of TLC, including a fresh coat of paint using the roller method. This worked out really well – highly recommended if you want to spruce up an old vehicle on a budget.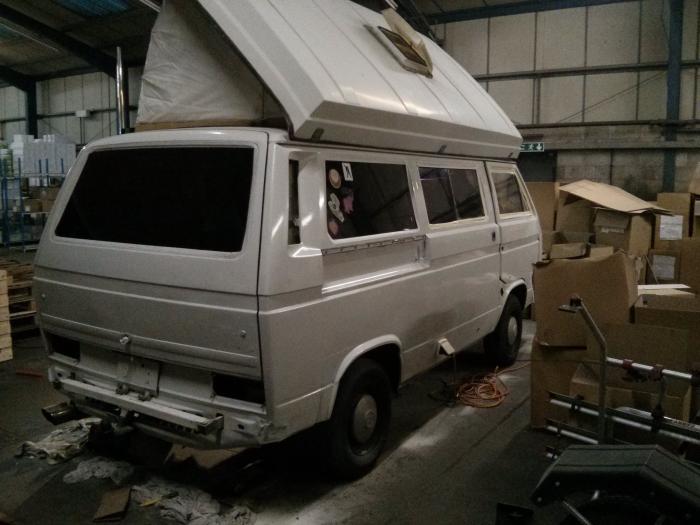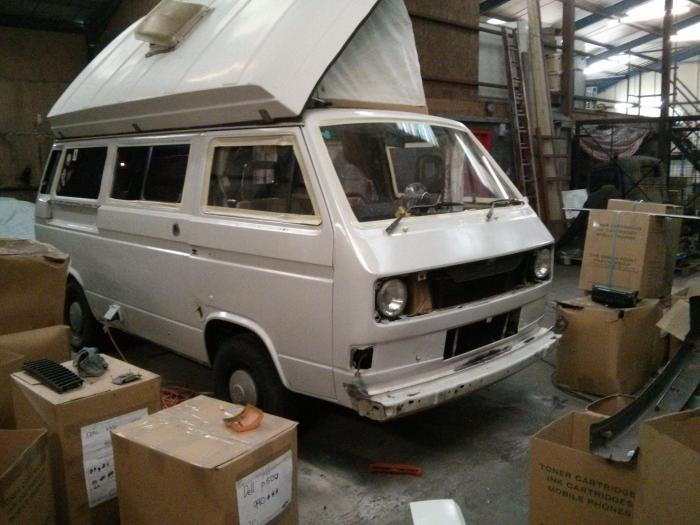 Rocky hasn't been abroad for a couple of summers but has been on numerous festival and camping adventures in the UK, and has proved to be a great mountain bike hauler over the last couple of years – there's nothing like a mobile changing room, fridge and coffee/cooking facilities after a day mountain biking!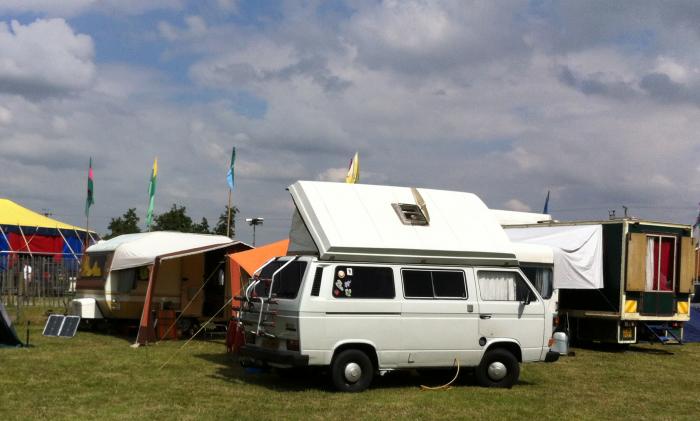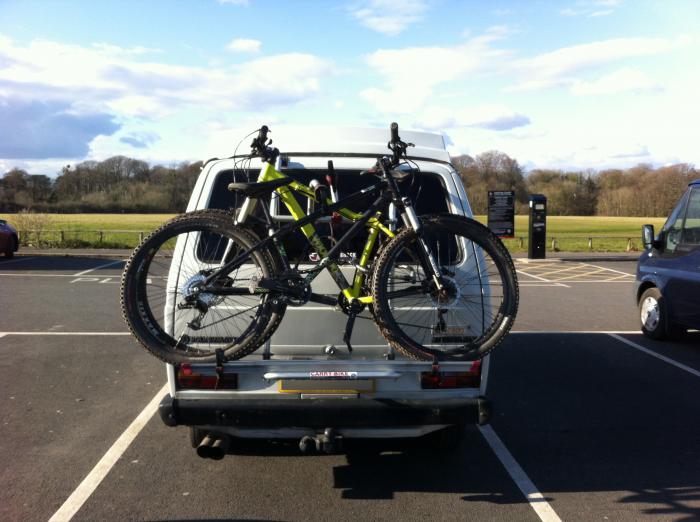 Mechanically he is going well, since tracking down a boost leak he has been taking advantage of the legendary TDI torque. He's been through two MOT's – some welding and an overhaul of the front end including new spring and bushings.
The interior got some love as well, the locker door under the rear seat had virtually disintegrated, so I made a new one from a pine shelf using the original fittings.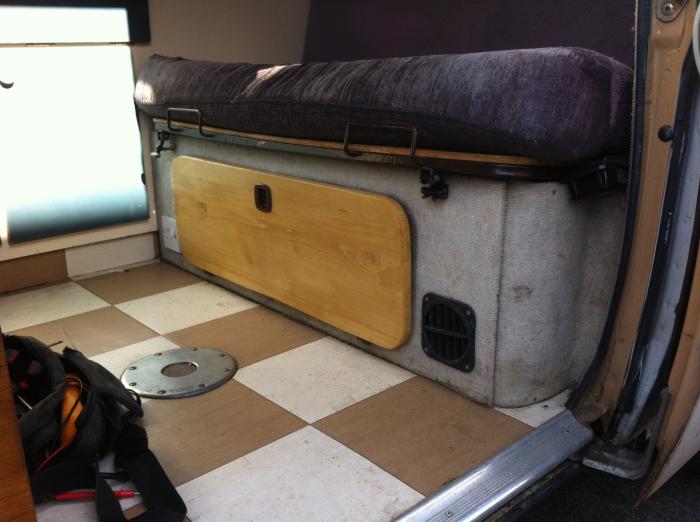 But there's a new kid on the block – a 2006 VW Touran. Having had Rocky as our only vehicle for over a year, we needed something a bit more modern for a runaround/ long motorway trips, and while it's not exactly a campervan, it's big enough to be used as a microcamper/ weekender. It's also a great T25 parts hauler!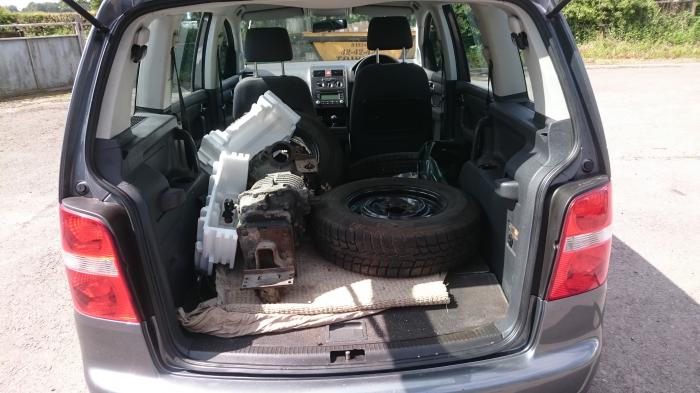 We don't want to be running two vehicles, especially with the very limited parking availability where we live, so a painful decision had to be made, and reluctantly Rocky will soon be up for sale. I'm sure there will be another campervan (or other portable home on wheels) in our lives, so hopefully it's not the end of this blog – watch this space…