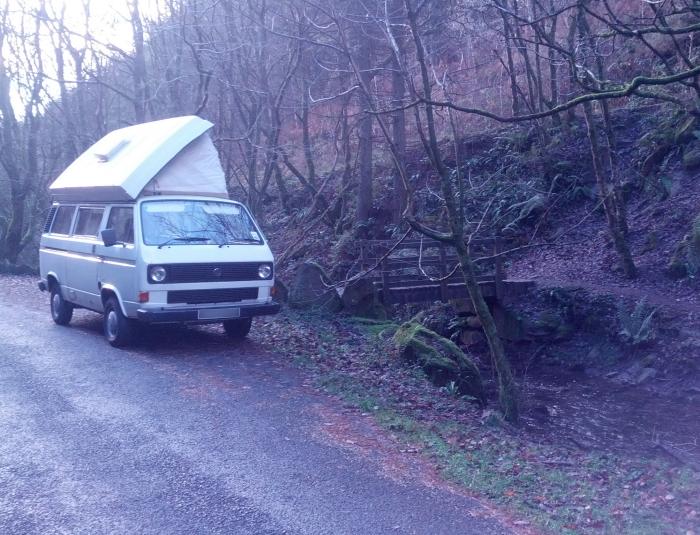 Much as i'd like to be on an epic year-long road trip, or even just a weekend away, life often gets in the way. The British winter isn't helping, and i'm counting down the wet, cold, dark, miserable days until we can head off on our next camping trip in Rocky. Owning a camper doesn't have to be all about sleeping in one though – with a cooker, seating and even heating available it can become your private portable dining room in any weather.
At the start of December last year, desperate to use the van, even though we couldn't get away for the night, we headed off to Cwmcarn forest in Wales, to give the van a run after having the coolant changed and bled. The first thing to note is that camper vans are classed as cars on the Severn Bridge toll – not sure if self-converted "stealth" camper vans would get away with that, unless they look sufficiently campervan-like? If you can get it through as a car it is virtually half the price of a van.
The Cwmcarn forest drive is a private road so you can park up anywhere convenient for a few hours and explore, before shutting yourself in the van, sticking some music on and having lunch or coffee in comfort. I'm not sure how busy it gets at other times of the year, but we hardly saw anyone except the odd mountain biker riding the trails, or the mountain bike truck and trailer whizzing past occasionally.