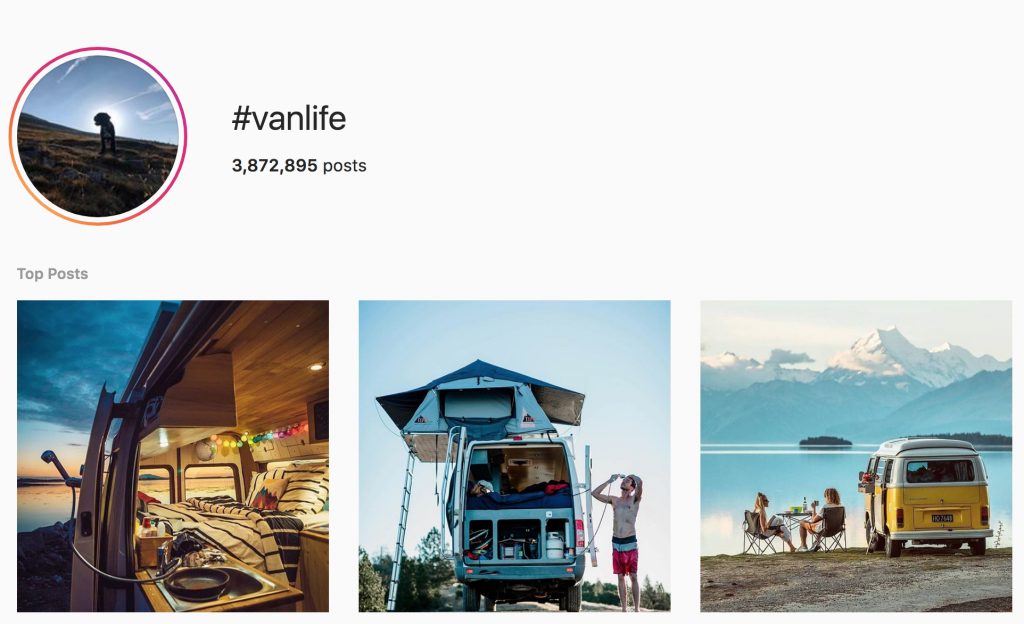 When I started this blog (as "Rick on the Road") in 2010, Instagram was yet to be launched, and it was another two years before Foster Huntington popularised the #vanlife hashtag on instagram. There were plenty of campervan-related videos on YouTube, but relatively few dedicated channels – at least compared to the massive amount that exist today. The first channels I remember watching were Chad DeRosa's "Living The Van Life" and Where's my office now (both US based) and Campervan Culture (UK based). Campervan Culture in particular raised the bar for the quality of video production as time went on, and was certainly the first time i'd seen drone footage in an "amateur" campervan video.
At time of writing there is a massive amount of choice of vanlife-related youtube channels, most of which have a parallel life in the form of an instagram account.
But what does "vanlife" actually mean?
This is a contentious issue, it seems. It's a made-up word, with the word van and life joined together, and it seems to refer mainly to people who live in vans. I've seen comments on instagram and youtube where a full-time "vanlifer" will angrily claim the term for themselves, but with over 3.7 million instagram posts (at time of writing) using the tag, and i'd hazard a guess that only a tiny proportion of those pictures depict people living full-time in a van, so it's a pretty generic term covering pretty much anything campervan-related whether it's living in one, building one, or lying in the back of one looking at a sunrise while you pretend you haven't just scrambled to set up the self-timer on your camera.
Is it possible to make a living making vanlife youtube videos?
It seems some people are, but they've had to work at it – regular videos with decent content, subscribers built up over a period of years, well designed thumbnails to draw people in (sometimes, dare I say, using clickbait tactics!). I was curious to know how much income some of these channels might generate, purely on youtube ad revenue – socialblade is a really useful site, if you want to get an idea. In short, even the most popular channels I watch aren't making that much – a living possibly, but only if you have no rent/mortgage to pay because you live in a van! Having said that – youtube ad revenue is only part of the story, with sponsorships/ ad placement/ merchandise sales etc. also being a source of revenue. There's also Patreon which is a sponsorship platform that some of the channels use for subscription-only content.
Vanlife community
While we were planning and saving up for our current van, I started regularly watching van-related youtube channels and it became like reality TV for me. Most of the vans in the videos have their instagram names displayed so potential followers (instagram) or subscribers (youtube) can easily find them online if you spot them in the real world.
Here are some of the channels i've been watching recently. I've realised these are all UK-based channels – this wasn't intentional but i've found the content to be more relevant to me than most of the US-based ones i've watched (plenty of good ones, maybe i'll do another post on those), so i've just gravitated towards these channels.
Indie Projects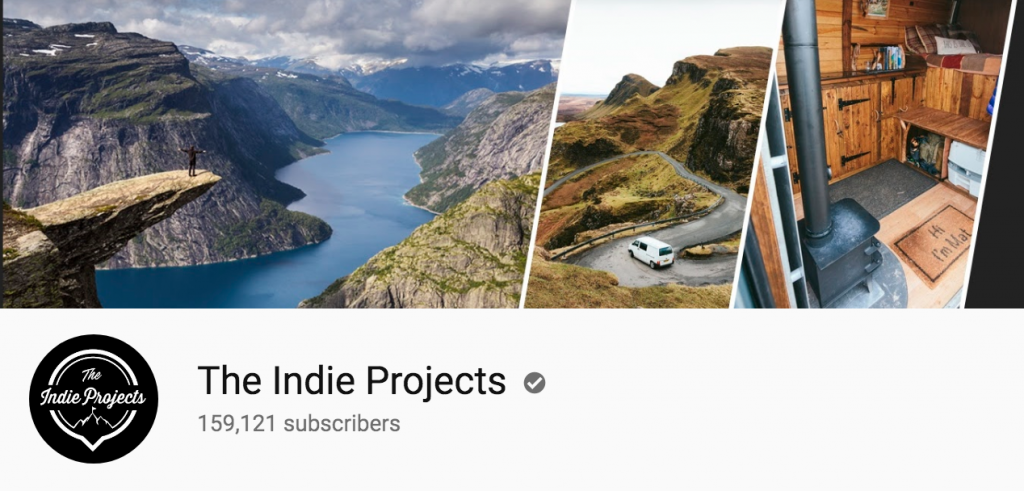 This is probably the most popular uk-based vanlife channel – i've been following Theo and Bee on instagram before they even came up with the indie projects name. Their videos are a mixture of their own van adventures, initially in a VW T4, van tours of other people's vans, their new van self-build sprinter van and their plans for a homestead in Portugal.
Website
Beyond the van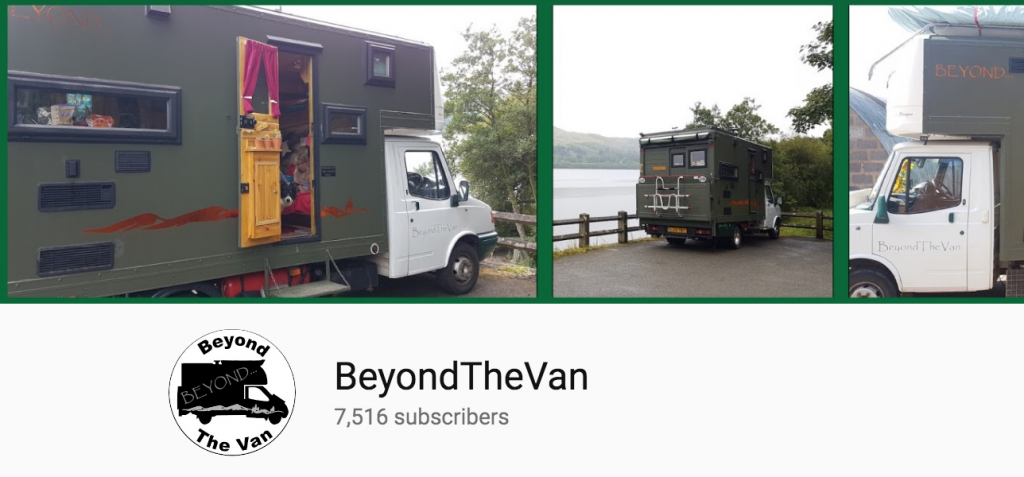 Rich from beyond the van popped up in a couple of Indie Projects videos and I started watching his various van conversion and European trip videos. The van conversions range from a Renault Kangoo up to an LDV Luton van. Loads of practical content to be found on the channel.
From Rust to Roadtrip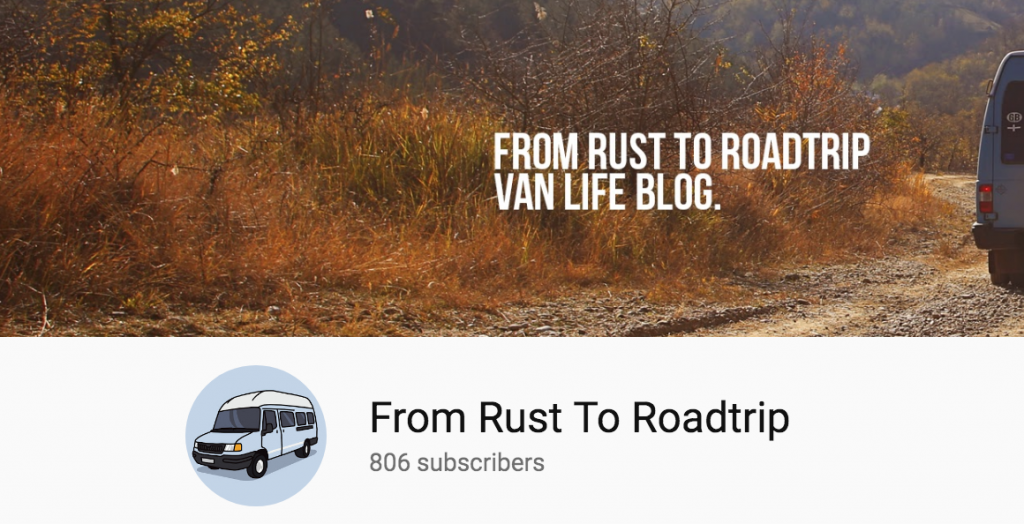 A really good travel series from Lucy and Ben, a couple travelling Europe in their self-converted LDV Convoy. Nicely filmed and narrated, plenty of travel inspiration to be found in these videos, even with the frequent breakdowns!
Houseless not homeless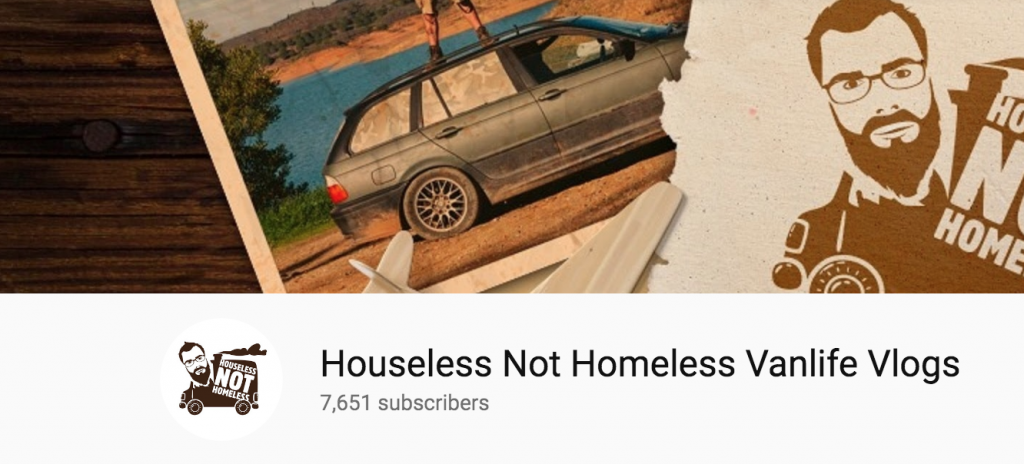 Martin has some funny content, I started watching this channel when he rapidly kitted out an old BMW estate to go travelling in when his van was off the road – if you're on a budget and want ideas and a laugh, this is the channel to watch!
Finding Freedom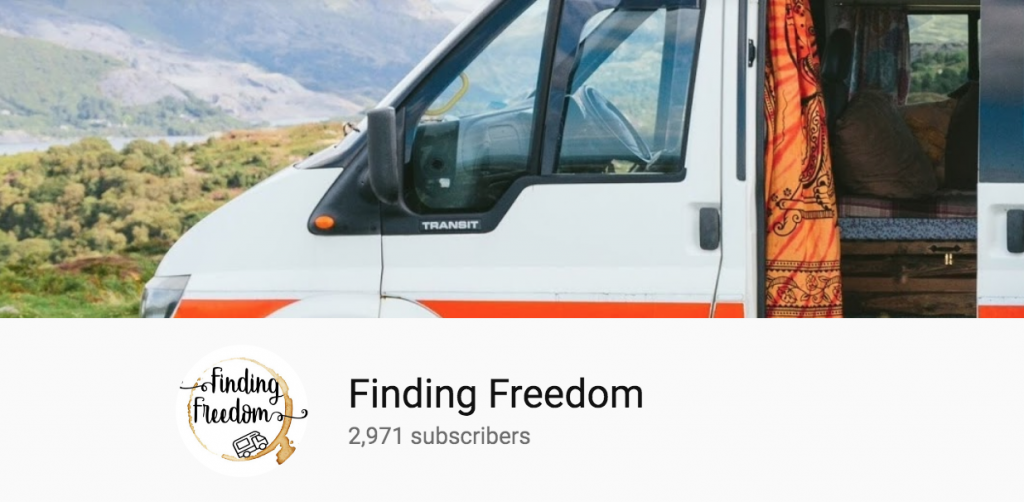 Originally a couple travelling Europe in a transit van, currently about Possy building her own LDV convoy camper on a budget – regular crossovers with Beyond the Van – the live streams are fun.
A Bus and Beyond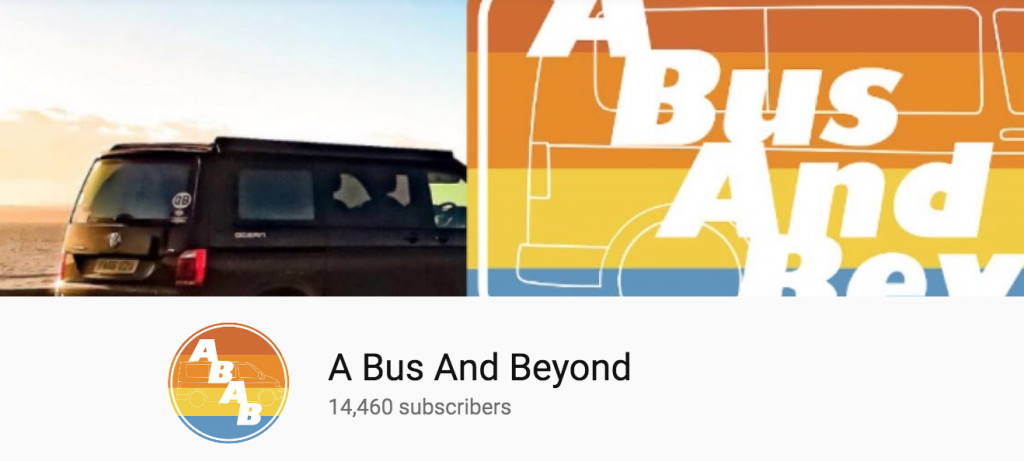 All the channels mentioned so far cover self-build vans and vanlife on a budget – Shaun and Lizzy cover the other end of the vanlife spectrum reviewing new stuff that costs almost as much as a house, and staying on actual campsites. Very watchable, and it's interesting to see what's on offer to buy off the shelf if budget wasn't an issue.
Vanlife.tv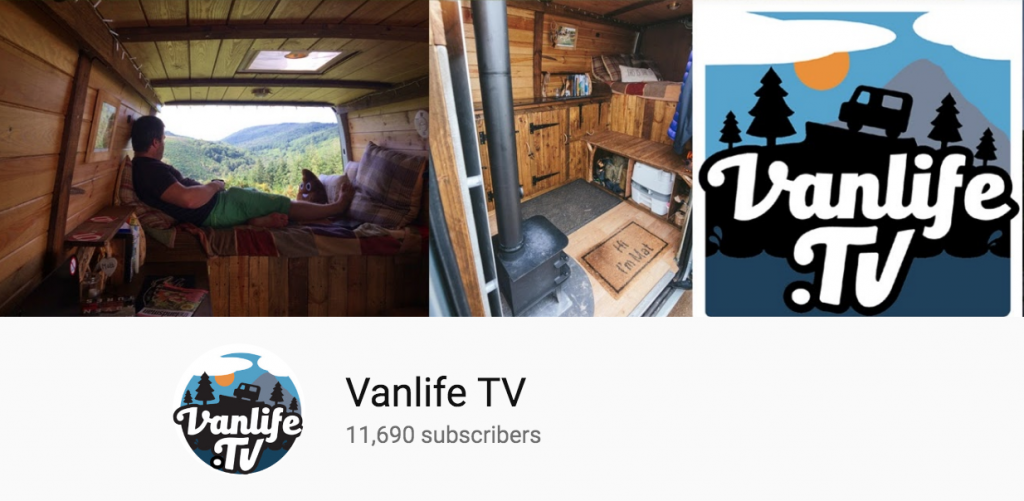 Lots of practical content on this channel – originally based around a VW T4 similar to ours, now building out a Vauxhall Movano.
Project Amber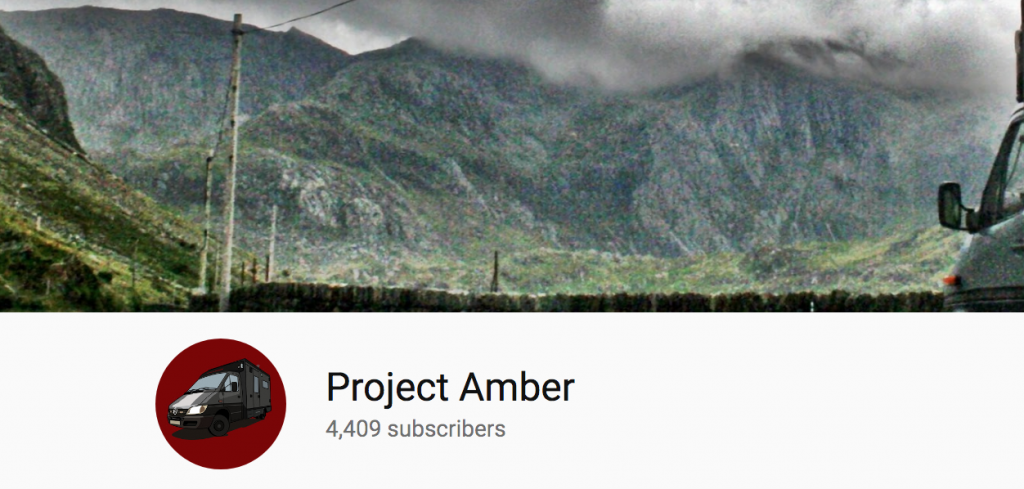 "When life gives you lemons, piss off somewhere and be a hippy". Wise words. Very entertaining channel following this guys European adventures in a converted ambulance.
Sarah and the Bear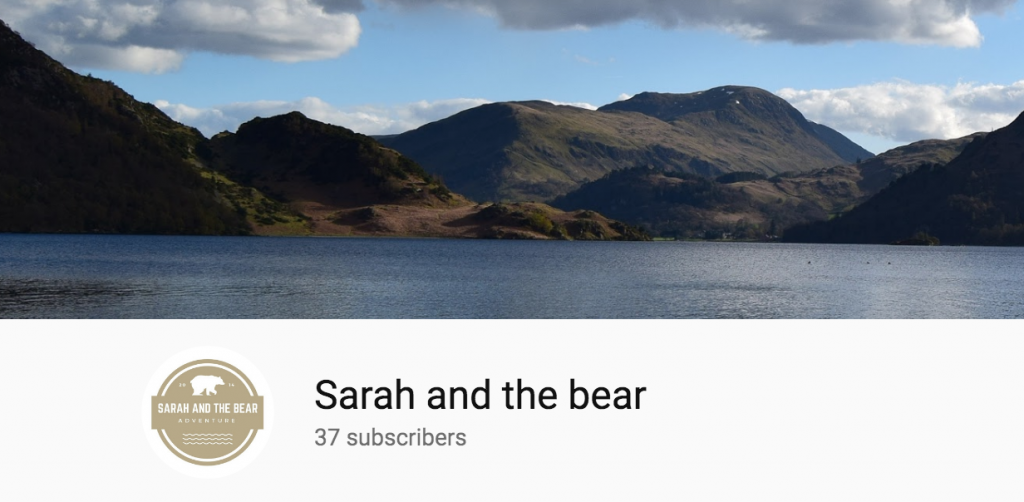 A relatively new channel, these two are very chilled travelling the country and national trust properties in their white VW T25 (makes me very nostalgic for Rocky, our previous van!).
Northern Explorers

I found this channel when I was looking for information on the retro-looking Barefoot Caravan. Then in a massive coincidence a few days later I bumped into them with their Barefoot at a campsite, and got a real-life tour, it was like stepping through the screen!
Never read the comments on YouTube!
Youtube seems to attract the best and the worst when it comes to comments – I think the majority of the comments on these channels are positive, but there's a lot of idiots commenting too – best avoided if you don't want to come crashing straight back down to earth after a dose of vicarious vanlife!
Freerange Freelance on Social Media
No immediate plans for a Freerange Freelance youtube channel, though I wouldn't rule it out entirely. But we are on instagram and twitter.
Do you have a vanlife channel/instagram channel that we should be following? Nudge us on instagram and let us know!