Using a cheap Quechua tarp fresh as a campervan awning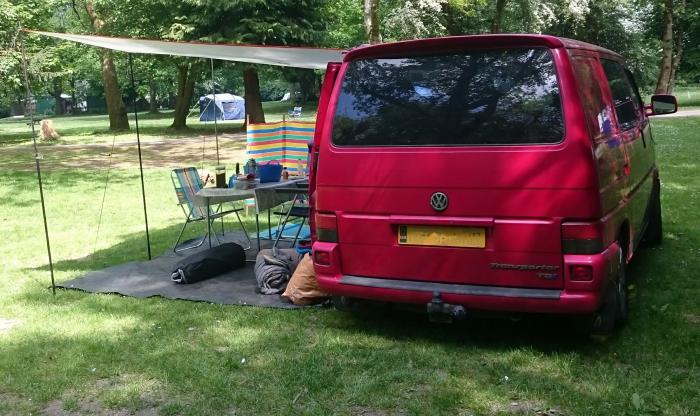 We are using a Quechua tarp fresh as an awning/canopy. We already had the tarp, which we used for tent camping to provide some outdoor rain cover or shade. We bought a couple of spare poles to give us more height and options to set it up as standalone canopy.
Our T4 had an awning "C" rail fitted in the roof gutter, and a quick bit of research showed that you can attach a "kador" strip to these. I ordered a length of kador strip off ebay and wondered if I should sew it to the tarp, but in the end I decided to put some brass eyelets in the strip then attach to the awning using toggles and some elastic shock cord.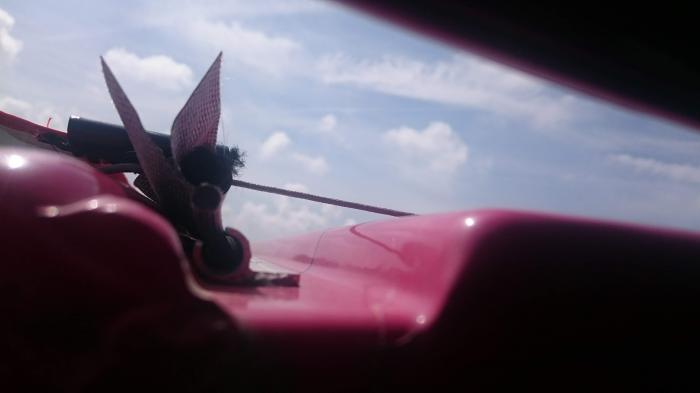 The advantage of this over sewing is that if we need to move the van, the toggles can be removed and the kador strip pulled out, without needing to unpeg the awning. Plus I can't sew!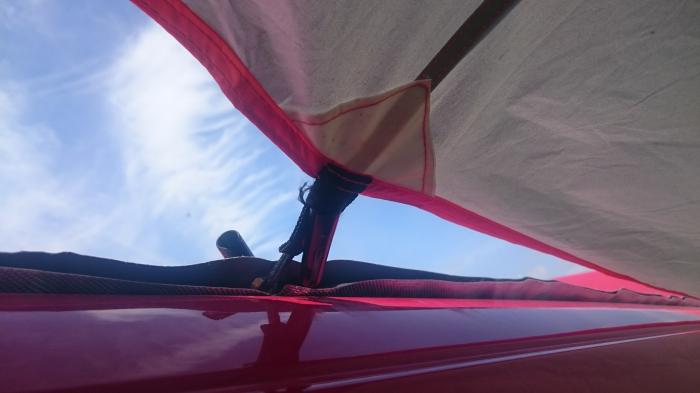 Our T4 is the short wheelbase version – the awning is slightly wider than the rail so I tie either end down across the windscreen and tailgate.